I still remember very well when I was 15 years old, the wall had just fallen and the world was open to me. It was clear to me then that I wanted to explore it by bike. But there is a lack of the necessary money, apart from the equipment, which simply did not exist at that time. Of course, I had already heard of Ortlieb and a little later there were the first functional clothes. But these were prohibitively expensive for me, who tried to put together his first equipment with a part-time job and some pocket money.
Today it is no different for many, although much easier, because the variety of offers and options is much greater than back then. But cycling and bike travel are a very expensive hobby and devour not only a lot of time but also a lot of money. And with the strong trend of bikepacking, the increasing numbers of bike enthusiasts and the success of the "Gravelbike" and the accompanying accessories craze, prices have gone up yet again.
But what if you just want to ride a bike, try bikepacking and don't want to go into debt right away? Is that still possible today and if so, how?
In short, if I were 15 years old again today, how would I approach it?
Project 400 was born. Can I get good equipment for bikepacking for 400 euros, consisting of bikepacking bags, tent, sleeping bag, sleeping pad and jacket? And fit there maybe even stove, dishes, cutlery and rain pants with it?
Sure, 400 euros are not much, but a budget that is quite affordable. And for that it should be possible to get quite a bit.
Of course, points such as weight and volume are now first behind. It's about equipment for tours in this country from early summer to fall, no sub-zero temperatures are expected and when it rains is not ridden, or only a little. And let's be honest: I assume that 85% of all bikepacking friends (if not more) do not do otherwise and are also only in this framework on the road, albeit equipped as for a circumnavigation or the Tour Divide.
And I have found some things that I would like to present to you now. The lowest sum for tent, sleeping pad, sleeping bag, bikepacking bags and rain jacket is 357 euros, the highest sum for the entry is 771 euros.
Please don't forget: this is the subjective selection of 15 year old Martin with not much money, but a desire to bike.  🙂
So, now into the details…
Insulating mat
Here I was looking for self-inflating mats. Of course, there are simply foam mats that are much cheaper, but some comfort it may be.
The most expensive mats come from Sea to Summit with the Ultralight S.I. and Exped with the Sim 2.5. The R-value of all mats here is not very high, but sufficient for our temperature requirements.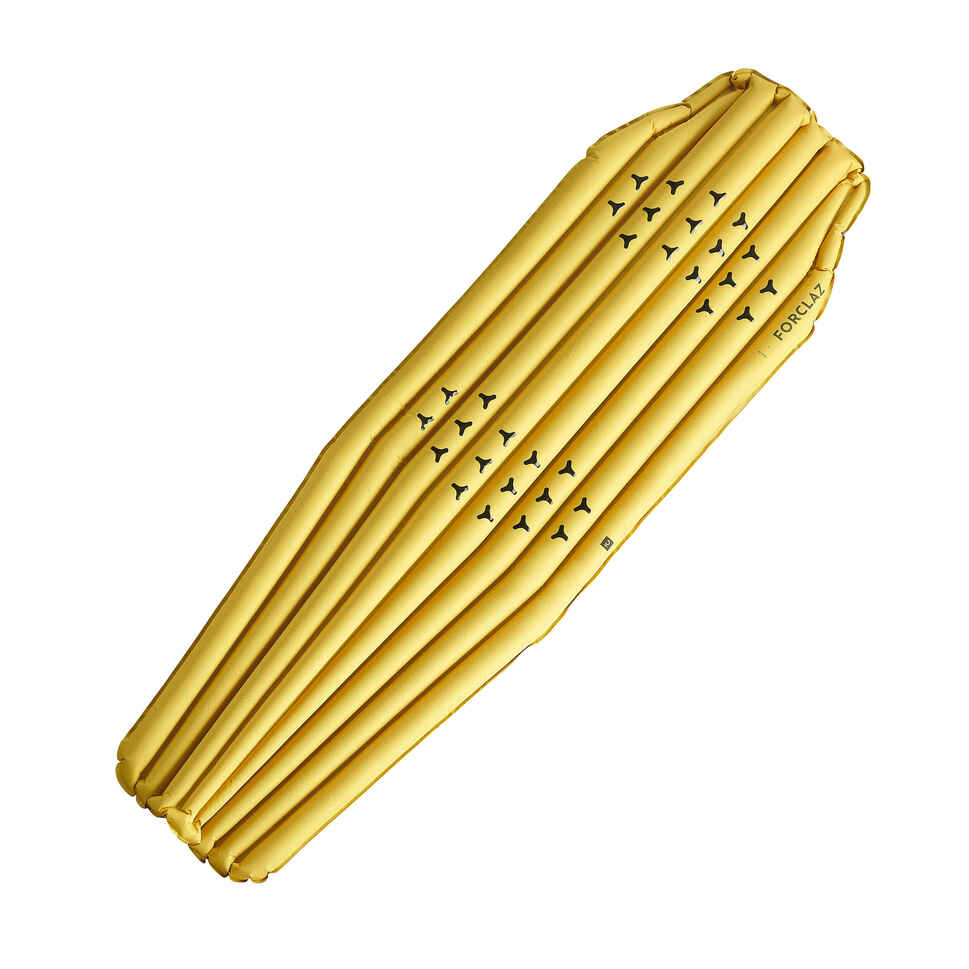 Personally, I would probably take the mat from Forclaz, which is quite good in pack size and weight.
Sleeping bag
When it comes to sleeping bags, I was able to find quite an extensive selection of down and synthetic sleeping bags. In terms of weight, all are under one kilogram, which was important to me for weight reasons. There are, of course, still cheaper, but also much heavier offers.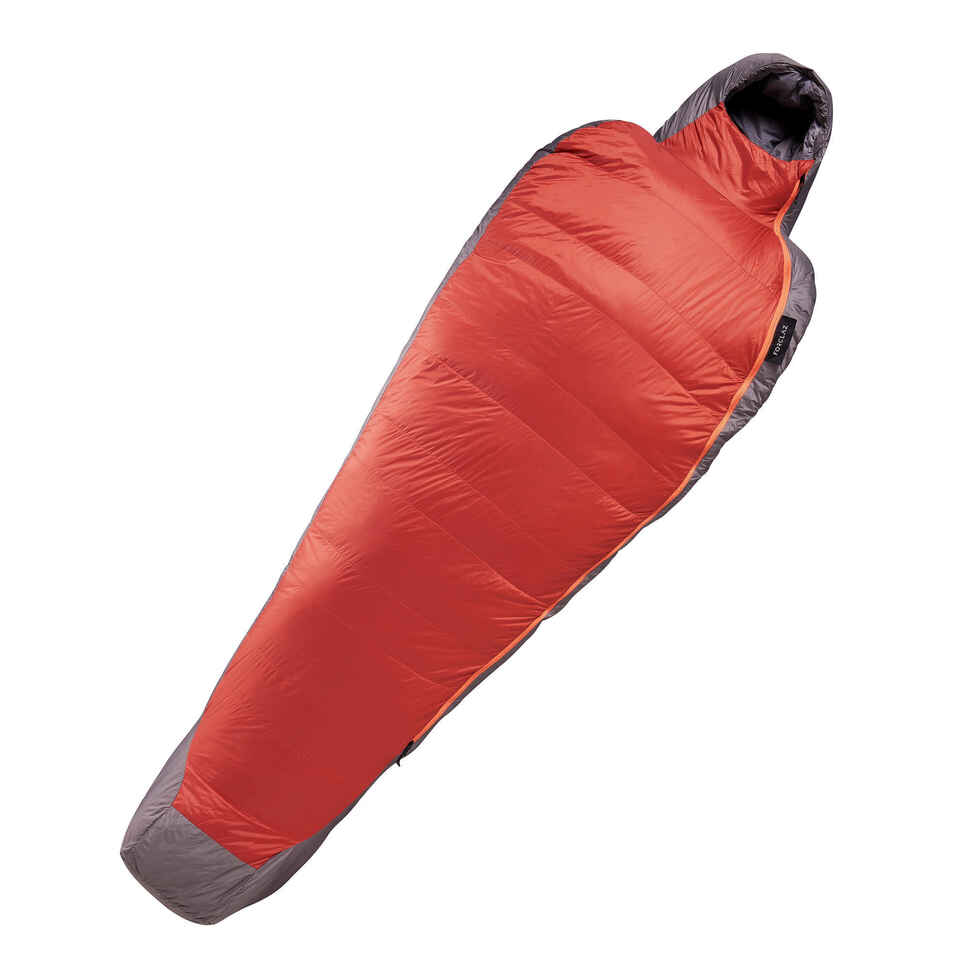 Naturehike has two quite interesting down sleeping bags on offer that cover a reasonable temperature range. Vaude, Deuter and Forclaz rely on synthetic fiber, although I would honestly prefer the Forclaz MT500 as an entry-level model for the summer, also in terms of price. However, it is also the heaviest in the selection. If the purchase should have something more sustainable in the sense of more application range, then the Forclaz MT900 would be made of down my favorite, because he with 0 to -5 degrees is also suitable for tours throughout the year. But he is priced but also with the highest in the selection.
Tent
In recent years, a lot has happened with the tents. Meanwhile, these are very well made and very light in weight, without costing a fortune. I have looked here only 1-person tents and also only double-walled and preferably freestanding. My favorite here is clearly the Naturehike Cloud 1P. This is also available as a 2- and 3-person variant, which you can also take a look at. The Naturehike has the lowest weight and the lowest price in the selection and a pretty good reputation. At least, it's often recommended in relevant bikepacking groups and forums.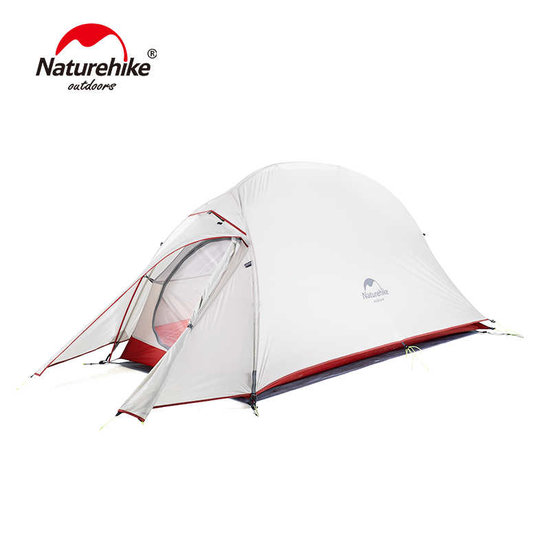 The Ferrino and the Gossamer are really narrow huts, but quite adequate for a solo tour. But also pay attention to the pack size, which is mainly based on the pole length. If you want to accommodate your tent in front on the handlebars, a small pack size is more practical. There the Ferrino with 33×12 is quite recommendable.
Good experiences have also been made with the Forclaz Trek MT900. The tent is priced interesting and also has a fairly good pack size.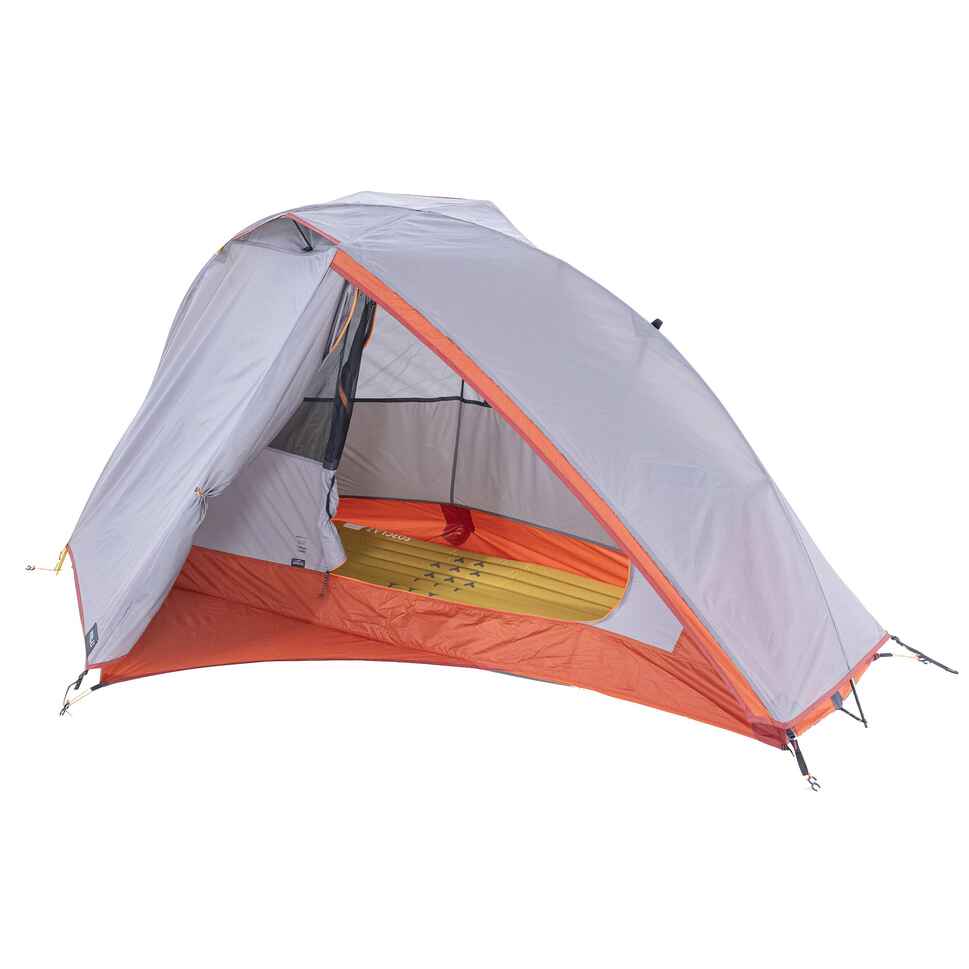 And who now already raises the finger and would like to say something about water column and tightness, I recommend this article about it at Bergzeit, where this is well classified and you thus have a good reference for the models listed here.
Some time ago I have already compiled an overview of 18 tents for bike touring and bikepacking. However, they are priced in a different range, but may still be interesting.
Bikepacking Bags
Here I have two concrete recommendations: Either the Bikepacking bags from Decathlon Riverside, which I already had here in the test. Altogether these hit with 210 euros to beech.
Or the bags from M-Wave. They are partially waterproof, do not weigh particularly more and are priced very interesting. The set of handlebar bag, saddle bag, frame bag and top tube bag costs only 112 euros. A great entry-level offer, which you can also enjoy for a long time.
Of course, there are also bags from other entry-level suppliers, such as Vaude, Topeak, Pro-Discover, Jack Wolfskin or 8bar. There you can also take a look. Or you have the option to borrow bags and so first to test whether you can cope with the limited space. And also a backpack as a supplement is not reprehensible. After all, you also first gather experience and I also made my first bike trip through Europe still with backpack.
Jacket
Of course, a bike tour also needs a good jacket. As rain protection, wind blocker or in the evening in the camp as an additional warmth bringer.
In my list I have looked mainly at rain jackets, but at the same time good wind block. I personally ride in training and on smaller tours also a very simple and only 20 euros expensive rain jacket from Decathlon. That is quite enough, but you still need a warming layer underneath and also the breathability is not optimal. This is of course different at the price level of the jackets listed here.
I find the Vaude jackets quite good, also because these are designed specifically for cyclists. The Escape Bike Light Jacket would be a favorite for me. But also the Rockrider Jacket, which in addition to the attractive price also seems quite robust and with 10,000 water column is more than sufficiently water repellent.
First conclusion
My selection would be:
Decathlon Riverside Bikepacking bags set for 210 euros, although the M-Wave would also suit me very much.
So a total budget of 515 euros or 417 euros with M-Wave bags.
That is already quite pleasing, but there is still something, right? Maybe the grandparents or parents give something in addition, or at the side job jumps out a little more.
Then you can also look for stove and dishes, because such a bikepacking tour is only fun when the stomach is full.
Stove
I have deliberately searched for all-in-one solutions and gas stoves and found the Odoland cooking set, which includes stove, pots and cutlery. And weighs a total of only 450g. The gas cartridge is not included now. 33 euros are required for it.
If you put the set together individually, then I would look at the Forclaz stove MT100 and in addition the Quechua tableware set for one person MH100. Together it is a little heavier than the Odoland solution.
So around the 30 euros more are due, you want to take another stove. And if then another 20 euros on it are possible, I would still buy the BTwin City 100 rain pants with integrated gaiters.
Second conclusion
I was surprised to find so many good options for my budget goal. From my point of view, however, you do not get junk for it, but quite things with which you can do more than just the entry into bikepacking.
In any case, I recommend for beginners: First look at what you have. Many already have a rain jacket, perhaps already have a sleeping bag or a sleeping pad lying around. This is often enough and you can then gradually improve and optimize. The same applies to the bike: Most of the time, the bike you have is already just right and here you can also see if it really has to be a Gravelbike, or if a good trekking bike or road bike will also get you through the countryside.
In addition, it is always worth looking at discount promotions and sales in specialty stores. Sites like Outdoordeals also always offer a good overview of reduced brand-name items. And with Decathlon, there is also a good provider of low-priced equipment in this country. Established outdoor retailers also often have reasonably priced and good in-house brands. And even at discounters, you can always take a look.
You can always improve, if that's at all necessary. Because if you look closely, it is the fewest who really need a high-end equipment and where the weight matters.
And in the end it still counts: The main thing is to get out and get on the bike. And the adventure does not care how expensive your equipment is (even if it is included in the word 🙂 ).
Do you have any other tips or even good experiences with cheap equipment? Then feel free to share them in the comments!